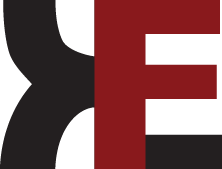 K.F.EE & Co.
Legal Excellence
Innovative and with deep specialised knowledge, K.F.EE & Co. breaks the mould. With years of experience, K.F.EE & Co. advises corporates, financial institutions, private individuals, government agencies and has earned an unrivalled reputation for its work in emerging markets.
K.F.EE & Co.
N-1-2, Pusat Perdagangan Kuchai,
Jalan 1/127, Off Jalan Kuchai Lama,
58200 Kuala Lumpur, Wilayah Persekutuan, Malaysia
Tel: +603-79827885 Fax: +603-79825582
Email: info@kfee.com.my
About K.F.EE & Co.
Our legal firm was set up on 1st March 2011 under the name and style of Messrs. K.F. Ee & Co. strategically situated at N-1-2, Pusat Perdagangan Kuchai,
Jalan 1/127, Off Jalan Kuchai Lama, 58200 Kuala Lumpur, Wilayah Persekutuan, Malaysia. Our legal firm is mainly involved in conveyancing, corporate and high profile civil litigation matters. We also provide legal advice, opinions and drafting of Commercial Agreements and legal works relating thereto.
Our Partners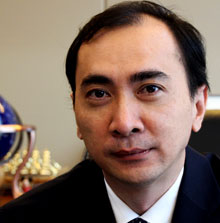 James Ee Kah Fuk
LL. B (Hons) London (1998)
LL. M (Malaya) (2005)
Certificate of Legal Practice (1999)
See full profile in PDF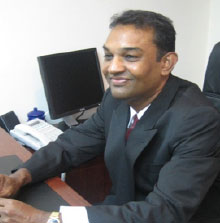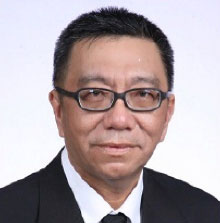 Our Legal Assistants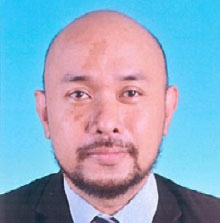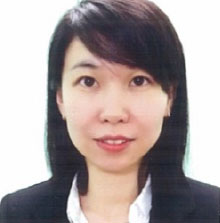 Our Expertise
The firms' professional competencies lie in corporate, commercial, conveyancing and civil litigation law practice. The professionals in our firms have advised Fortune 500 companies, MNCs, Malaysian regulatory authorities and both listed and unlisted companies in Malaysia and abroad. We also drive for close working relationships with government, government linked organizations and all regulatory authorities. Our core expertise includes the following areas of practice:
Mergers and Acquisitions
We pride ourselves in having extensive experience in covering friendly or hostile takeovers, joint ventures, and Mergers and Acquisitions transactions, to name a few.
Corporate Restructuring
We distinguish ourselves by finding creative and practical solutions to complex business legal issues. We handle corporate restructurings, debt for equity exchanges, workouts and insolvency-related litigation of every size and complexity with tact and diplomacy. Our team counsels many corporations and financial institutions in a wide array of restructuring transactions, workouts and litigation.
Mergers and Acquisitions
Banking and Finance
Real Property
Corporate
Due Diligence
Litigation and Dispute Resolution
Others
For further details of our practice areas, please contact us.
Mergers & Acquisitions
Acquisition of Public and Private Companies
Investment and Equity Participation Agreements
Share Acquisition Agreements
Shareholders and Equity Participation Agreements
Takeovers and Mergers
Cross - Border Transactions
Corporate
Corporate Restructuring and Schemes of Arrangement
Joint Ventures
Debt Restructurings and Settlement Agreements
Incorporations
Project Development
Share Sale Agreements
Shareholders's Agreements
Investment Advice
Stamp Duty Exemption Applications
Franchising
Corporate Governance
Directorship Issues
Options
Real Property
Development Joint Ventures Agreements
Construction Contracts
Sale and Purchase Agreements
Leases and Tenancies
Banking & Finance
Project Financing
Exchange Control Advice
Securitisation
Bridging Financing
Corporate Loans, Syndications and Participations
End Financing
Housing Loans
Due Diligence
Compliance Due Diligence for Securities Commission and Bursa Malaysia submissions
Due Diligence for Mergers and Acquisitions
IP Audit and Due Diligence
Cross Border Due Diligence
Litigation & Dispute Resolution
Debt Collection Litigation
Claims for Breaches of Contracts
Injunctions
Industrial Relation Disputes and Strategic Advice
General Litigation
Enforcement of Judgement
Arbitration Advice
Insurance Law
Others
Employment Contracts
Contracts for Services
Distribution Agreement
Operation and Maintenance Agreements
Opinion Writing
Our Portfolio
In the matter of RM600 million shareholders dispute representing the Negeri Sembilan Royalty in the legal tussle
In the matter of RM600,000-00 compensation of Sperm case
A team of lawyers representing our client in the RM109 million Insurance compensation suit
Our Gallery
On the left is Tengku Naquiddin, Tengku Laksamana of Negeri Sembilan and Mr. James Ee
From right – Our Mr. James Ee, Y.B Dato' Sri Anifah Hj. Aman@Haniff Amman (Minister of Foreign Affairs), Datuk Seri Michael Chong and Mr. Alex Kok (also another legal advisor to Datuk Seri' Michael Chong)
3rd from right is Mr. Huang Huikang the People Republic of China Ambassador and beside him is our Mr. James Ee
Appeared on TV8 news
Appeared on TV8 news
Invitation by RTM of National Radio Malaysia for discussion on Legal Subject
Invitation by Ai FM of National Radio Malaysia for discussion on Legal Subject
Career Opportunity
At K.F.EE & Co., our passion for legal excellence starts with our people. We are always on the lookout for skilled and enthusiastic lawyers to join us.
If you are an attorney or a prospective employee looking for a place to build an exciting career, you've come to the right place. We are always looking for new talent and pride ourselves on our commitment to a diverse workforce.
The natural progression from junior to partner is available to lawyers who demonstrate sound legal, business and people skills, leadership qualities and management ability.
At K.F.EE & Co., we work hard, but we also play hard. You spend most of your waking hours at work - why not invest your time with a firm which supports your personal life and encourages balance between work and life.
We invite you to join us and experience an environment unique to law firms in Malaysia.
For more information about opportunities at K.F.EE & Co., please write to E-mail: info@kfee.com.my
Contact
For general questions, legal enquiries or press inquires please fill out the form below.